The honeymoon tent at Yala
We left the beach wishing we'd stayed longer, but we were off to Yala National Park to see leopards. A short taxi ride took us to the meeting point outside Kataragama town, from where we got picked up by a jeep and taken into Noel Rodrigo's Leopard Safaris Camp.
'I have a surprise for you,'  Noel said, as he led the way through wooden bridges over water. 'I have upgraded you to the honeymoon suite,' and unzipped the door to a South African-style tent. We stepped inside and immediately felt like we stepped inside a hotel room, not a tent. There was a bed made of lacquered thick tree branches, a dressing table and an air conditioning unit buzzed in the background. He unzipped another 'door' and led us into a bathroom I wished I had home: a large mirror hung above two (two!) sinks, a plastic 'door' that separated the flushing toilet from the huge outdoor shower.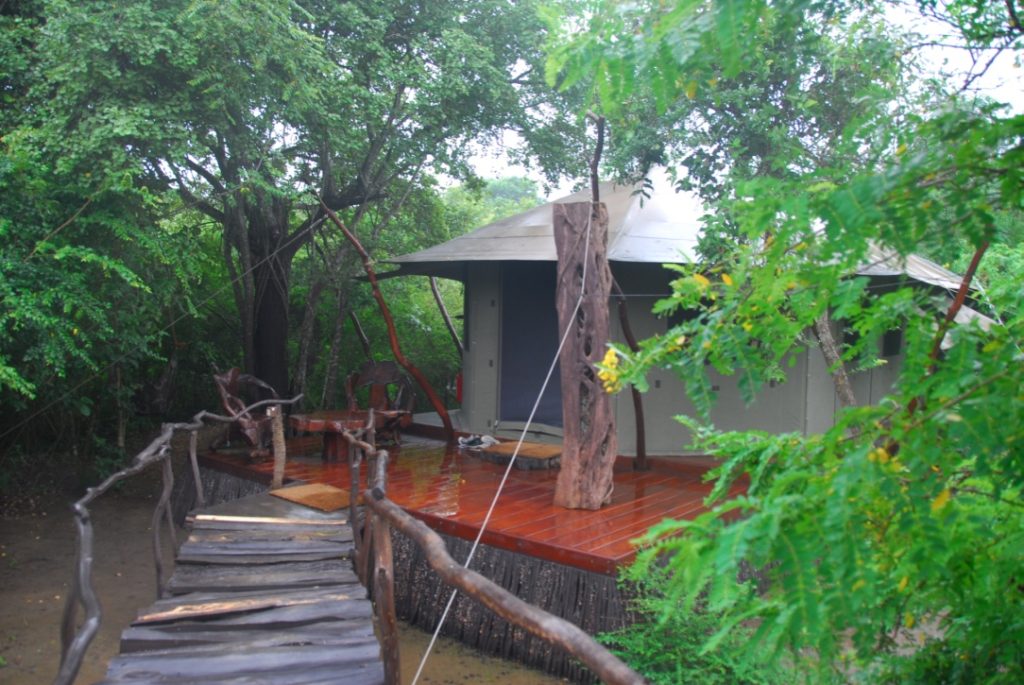 'Make yourselves comfortable and then join us for lunch,' he said after showing us all the modern commodities of the tent. 'Just don't tell anyone about the upgrade, please,' he said. 'This is a very expensive tent and I can only offer it to you because we are overbooked.'
'Our lips are sealed.' we said and lingered a bit inside the tent before going for lunch, delighting our senses in the lovely cool air dispersed by the air conditioning unit.
The lunch was a cornucopia of mini dishes dotted around the table: breadfruit curry, coconut sambol, brown rice, banana flower curry, green pea, aubergines, chicken, beef curry and many other unidentifiable vegetables.
After lunch we went back to the tent to pick up our gear only to find a dozen or so Grey Lanka monkeys jumping off the honeymoon tent and into a tall tree. I thought it was hilarious that sizeable grey mammals with black faces lined by grey fluff and impossibly long tails used the place where we'd sleep later on that night as a trampoline.
'Imagine having a shower and monkeys flying above your head,' he said.
'If you hear me scream you'll know why,' I said still not quite believing how diverse the wildlife in Sri Lanka was.
Minutes later, we were loaded onto a jeep and proceeded inside the Yala Park. I was excited, having never been on a safari before. But rain kept falling in sets and even though the vegetation looked impossibly luxuriant under the heaviness of water, our chances our seeing leopards were getting thin. The wheels of the jeep negotiated their way through huge brown puddles and it became less and less possible for us to spot a large cat that day. We saw lots of deer, water buffaloes, peacocks, eagles, kingfishers, bee eaters (beautiful green birds), grey lankas, crocodiles, even a wild elephant by the side of the road waiting to be thrown food by passing cars, but no leopards. What we also saw was a procession of jeeps that made Yala seem more like a town than a protected national park. What I hoped to be an immersive experience was more like traffic central.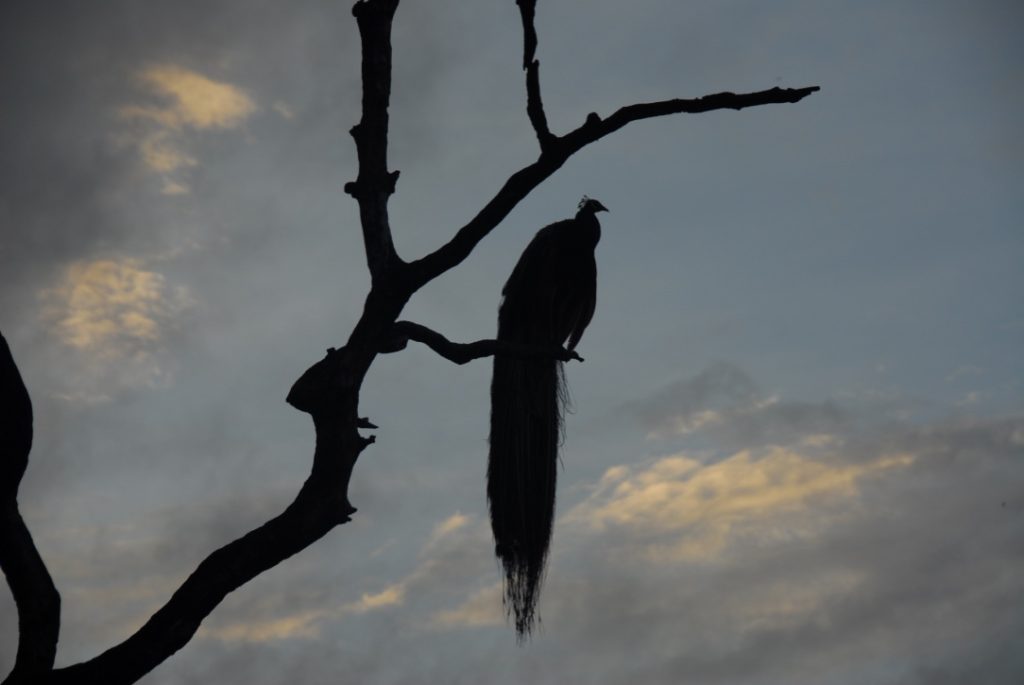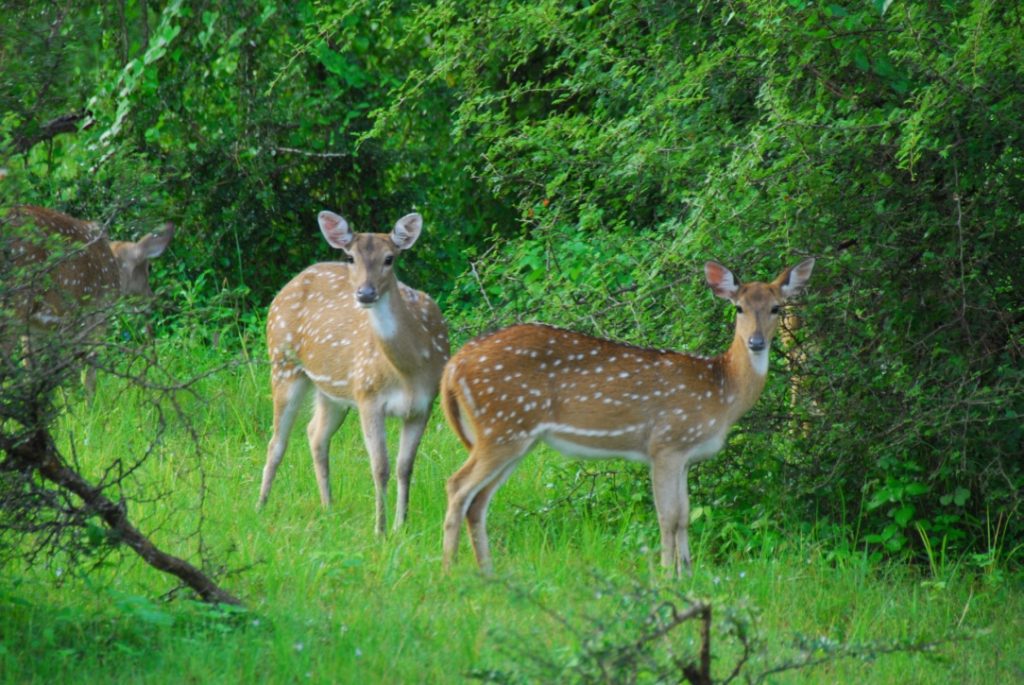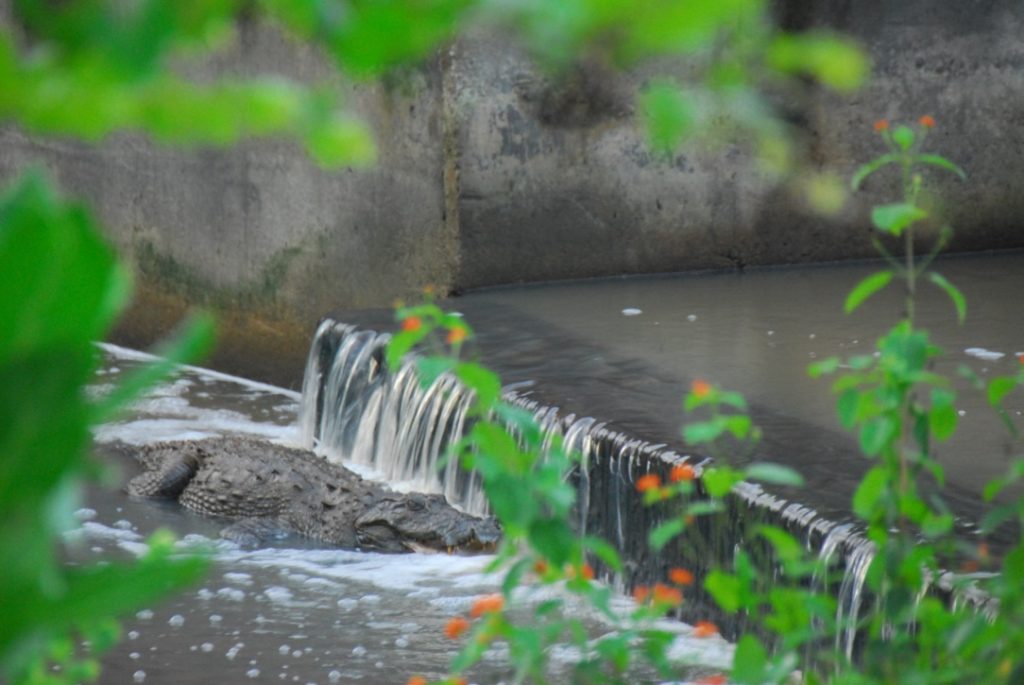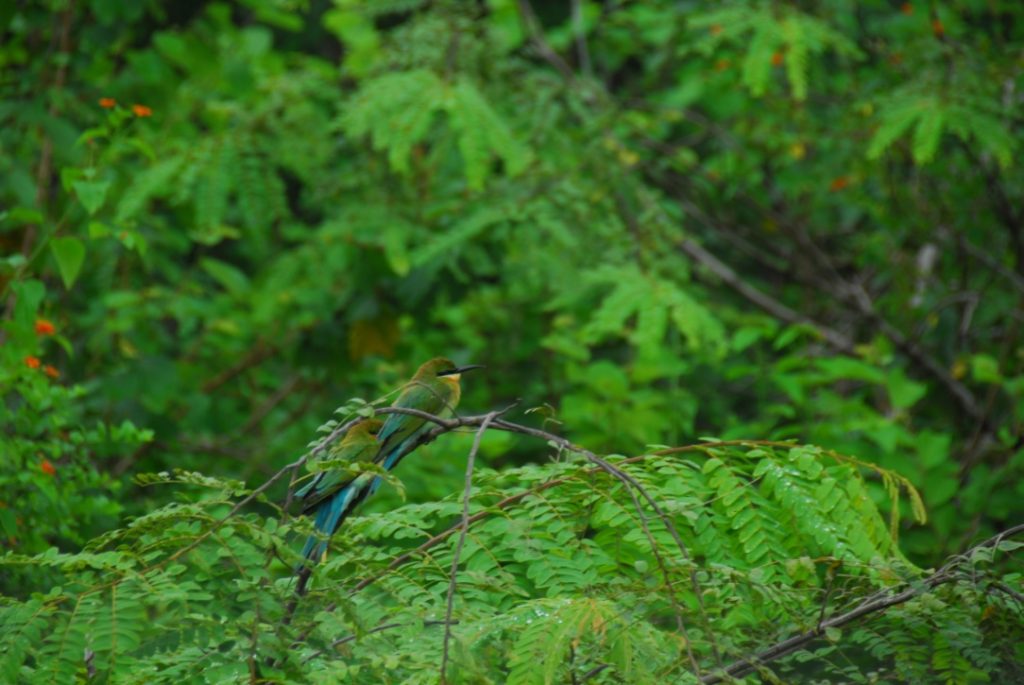 We woke up at 5am and by 6am we were ready to enter the park. The other people in the safari had seen leopards the day before and I was convinced we would too. But a few hours of driving around in circles and seeing hundreds of deer (where were the leopards when the food was grazing around with no care in world?) we finally resigned to the idea that we wouldn't get to see the magnificent creatures.
I began to wonder how many leopards actually lived in Yala.
'About 50 of them in sector 1,' Noel told us. 'But poaching is still a big issue. I am involved in keeping track of their numbers and help with conservation, but it's a constant battle.'
I left Yala feeling rather sad. I didn't see any leopards but I didn't mind not seeing them if I knew they were there, healthy and happy. It was the incessant noise of jeeps driving up and down the trails of the park disturbing the wildlife, the beggar elephants that  hung by the side of the road expecting food, and the vulnerability of the leopards, despite the conservation efforts being made. I left Yala wishing there was something I could do to help.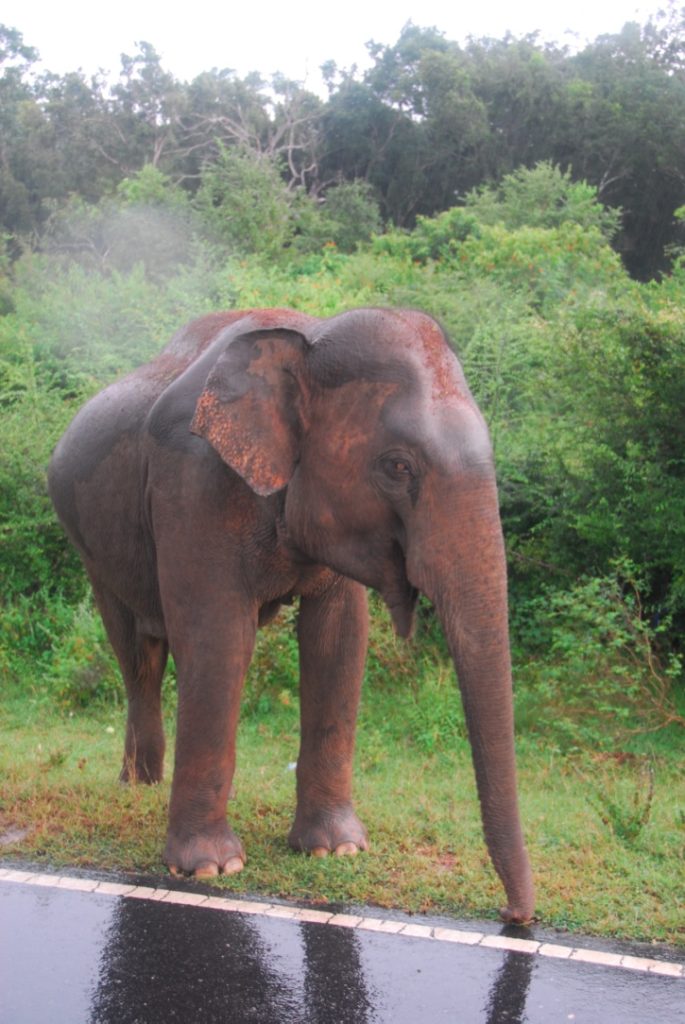 And perhaps there is. If you ever find yourself in Sri Lanka and wishing to do a leopard safari, please consider the company you choose. We found out that most companies charged very little for their safaris (average $100 a night), while a night at Noel Rodrigo's costed us $600. The difference is that Noel Rodrigo has been a man of nature for over 26 years and his staff are all naturalists and conservationists who know about the wildlife and are passionate about keeping the balance. It may set you back a little financially but the quality of service and the impact of your visit on the park are worth paying for.