The Dating Memoir You'll Love to Share
How I planned my happy ending
What do you do when you're a project manager who has been single for six years? Do you hope for the best and put up with one dating disaster after another? Or do you take control?
I don't know about you, but I was single and miserable. I was a successful advertising executive, but a total failure in love. Until one day, when I had this crazy idea to use project management planning methods to find my happy ending.
But like any good project manager knows, things don't always go according to the plan.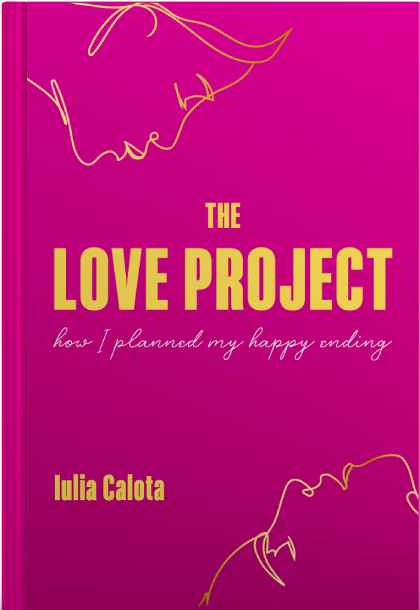 The Dating Memoir You'll Love to Share
At 33, I was a successful advertising executive living in London, but a complete failure in love. One day, after another dating disaster, I had a revelation.What if I could take control of my love life by using the tried and tested methods of project management? What followed was an Agile-style year-long quest for love and many personal milestones achieved on my way to happily ever after. 
At 33, six years single, I took the decision that changed the rest of my life: to project manage my search for love. Nine months later, I met Alistair, my husband, and together we left London behind to pursue a simpler life in the French countryside. The adventure continues.
'The Love Project is an inspirational and wonderful story. Iulia's message of love has the potential to heal broken hearts, give encouragement and hope.'
'The Love Project provides hope and clear-cut guidance for anyone seeking meaningful connection and rewarding partnership.'
'Reading The Love Project is like peeking into the diary of a smart and witty woman and you'll be happy that you did.'
The Love Project
Iulia Calota
Send me my free chapters of The Love Project