On a rainy and umbrella-turning typical London Monday evening, I went to see Cheryl Strayed at the Emmanuel centre, near Victoria. The How To: Academy had invited her to talk about being wild and being brave and I was there, propped on the second row, clutching my copy of Wild, surrounded by a few hundred people who filled the large auditorium to the brim.
I had brought it hoping the event was a rather small affair, whose intimacy would allow me to ask Cheryl to sign my book. The same book that had exerted gulpy tears out of my eyes, reading about her mother's death, about how she howled, and howled, and howled with her face rooted into her mother's belly, that was still warm. And even gulpier tears when she confessed, further down the book, that she had swallowed her mother's bones that had escaped turning into dust during incineration, to always have her inside.
That, and many other similar scenes, had given me the false impression that Cheryl and I were old friends, united through the emotional moments her book had instilled in us both. We were old friends because I listened religiously to her podcast Dear Sugar and I was so familiar with all the inflexions in her voice as well as her preference of words. We were old friends because I am writing a memoir too and we are united in creativity more than anything else.
But it turned out I wasn't Cheryl Strayed's biggest fan. There were hundreds of us, touched by her words, written or spoken, by her bravery, her honesty, her kick-asserry in everything that she says or does. When she stepped into the room I was choked by emotion and felt my blood rushing to my face. She is my heroine not just because she walked the PCT (Pacific Crest Trail) to heal her grief and succeeded, but because she wrote something so incredibly powerful and beautiful that I, every time I read it, stand bewildered, shaken to the core and even belittled by the grandiosity of her work. [Ok, maybe she hasn't written War and Peace but you get the jest that, when it comes to the genre of memoir, she is my absolute benchmark].
She spoke with hypnotising fluidity and naturalness. About fucking up and why sometimes fucking up is good for you. How does it feel when you reach that moment when you have sunken so low that you know you need to change. About doing every small thing wrong but doing the biggest thing right: walking the PCT.  About her walk in the wild being a rite of passage. About how wrong it felt to live a fulfilled life without her mother and how hard she had tried to self-destroy. And about how, at the end of the journey, there weren't fireworks of epiphanies, but a quiet feeling of acceptance and redemption.
Then there were questions from the public. I wanted to ask her questions too, but my mind had gone blank. I felt I already knew everything I needed to know about Cheryl Strayed. How she writes, how she hikes, how she lives. And then I remembered. I remembered my favourite quote: "You have to be brave enough to break your own heart," and I wanted to ask her what she meant by that. I held my hand up but in vain. No microphone came my way.
When the talk ended I rushed to be amongst the first in the queue for signing. But I was already 157 people too late. I tried to purchase a signed copy but they had gone like fairy dust before I even opened my mouth to ask. I covered myself to my ears with my trench and opened my wet umbrella, stepping out into the cold night air.
It didn't matter she didn't sign my book. It didn't matter I couldn't buy a pre-signed copy. It didn't matter I didn't get to ask Cheryl Strayed a question. I knew what being brave enough to break your own heart means to me. It means saying no when you feel like saying yes, it means doing something that hurts when not doing it would be easier, it means changing when you don't even know where to start, it means doing something badly because it's the only way to doing something well, it means speaking up when you're afraid to speak up, it means starting something new and at the same time letting go.
I got on the bus 88 to Vauxhall and watched the world through rain tinted windows. If I was alone with Cheryl in one room and we'd drink tea (or tequila shots) and really be old friends, I'd wonder if she also felt like she'd had enough of her book, like she'd had enough of chiseling away at the same story year after year, if she ever felt like giving it up because nobody cared that she walked the PCT for 3 months in 1999, because so many other people do.
She would take a sip of tea (or down her tequila shot), she would look at me and she'd say: 'Honey, I wanted to give up walking the PCT at least 10 times a day, but I just kept on walking until I made it. All you have to worry about is putting one foot in front of the other.'
'Hmmm.' I'd answer, kind of thinking I already knew that.
'But even more importantly,' she'd continue. 'Just don't fuck it up!'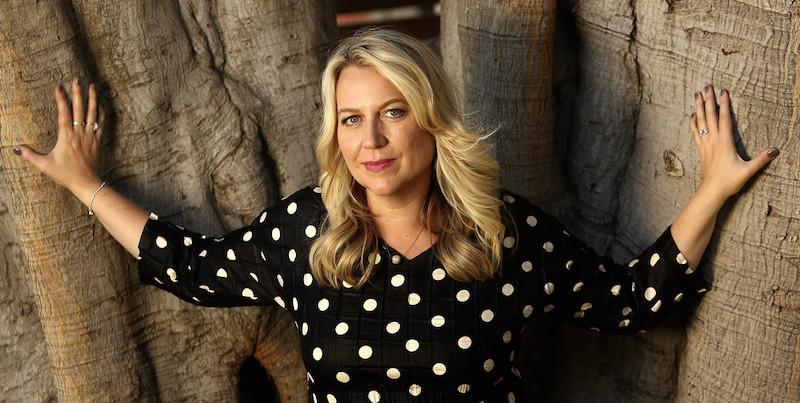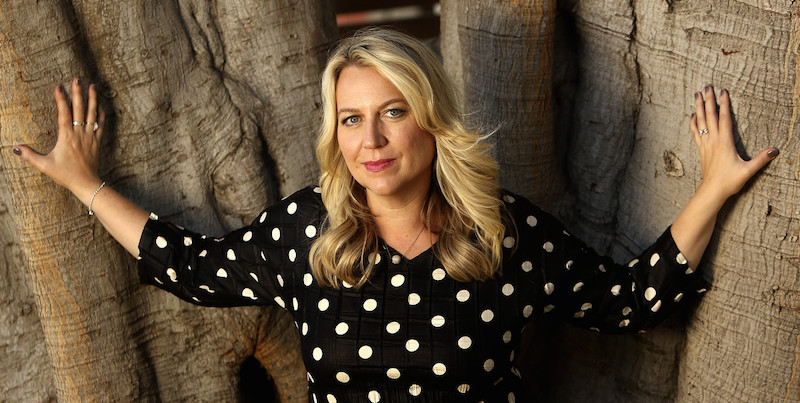 [*Please note this is simply a phantasmagoric conversation between myself and Cheryl Strayed. I love the idea of her drinking tequila shots but in no way, shape or form, this should imply that I think she is too fond of alcohol. Although, I may be.]