There's something impossibly beautiful about the French countryside. As if God had decided to create an idyllic world, place it in between the Atlantic and the Mediterranean Sea, blow a magical powder over it and rule that time would never run fast in this magical land, but it would sluggishly crawl in such a pleasurable manner that it would make it impossible to imagine the bloodied Middle Ages history that actually took place on the very same grounds sunflowers now worship their god.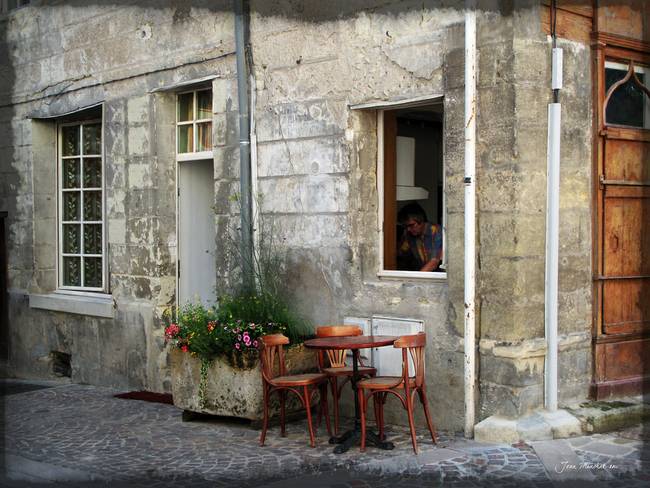 I never thought I'd be going French. It's never been a land that attracted my imagination. I've always dreamt of far away exotic lands of intriguing and colourful cartel of gods, of sandalwood incense and market spices. But when I met Alistair two years ago he confessed he dreamt of moving away from London and asked me if I wanted the same thing. I said yes without even caring where we'd go. I'd knew we will both make the best decision. But when he mentioned France I was, frankly, disappointed.
France didn't feel far enough to be interesting, but it felt reasonable to at least go and explore it. Should we move to New Zealand (where we haven't yet been but we both have a fetish about) we'd be sure to almost never see our friends and family again. France is a stone's throw away, almost as easy as commuting in from Brighton. Reason prevailed and so, a week or so ago, we flew into Carcassone with the only plan in mind to rent a car and drive around hoping we'd find something that we'd both take fancy in.
Our first stop was the picturesque village of Caunes-Minervois (half an hour drive from Carcassone) and stayed at Berges, a gite complex recommended by a friend, about a mile outside of the village. The place was out of this world beautiful, with acres of land and a natural jacuzzi formed by the mountain spring in the back of the garden. The only sounds that could be heard were the cicadas and because there was no other sound, their buzz was overpowering. At first I felt overwhelmed by nature. How could I live in such splendid isolation, without the rush hour, the tube, the rudeness, the pubs, the indoor activities London has on offer every day of the year. But I hoped my feelings would turn.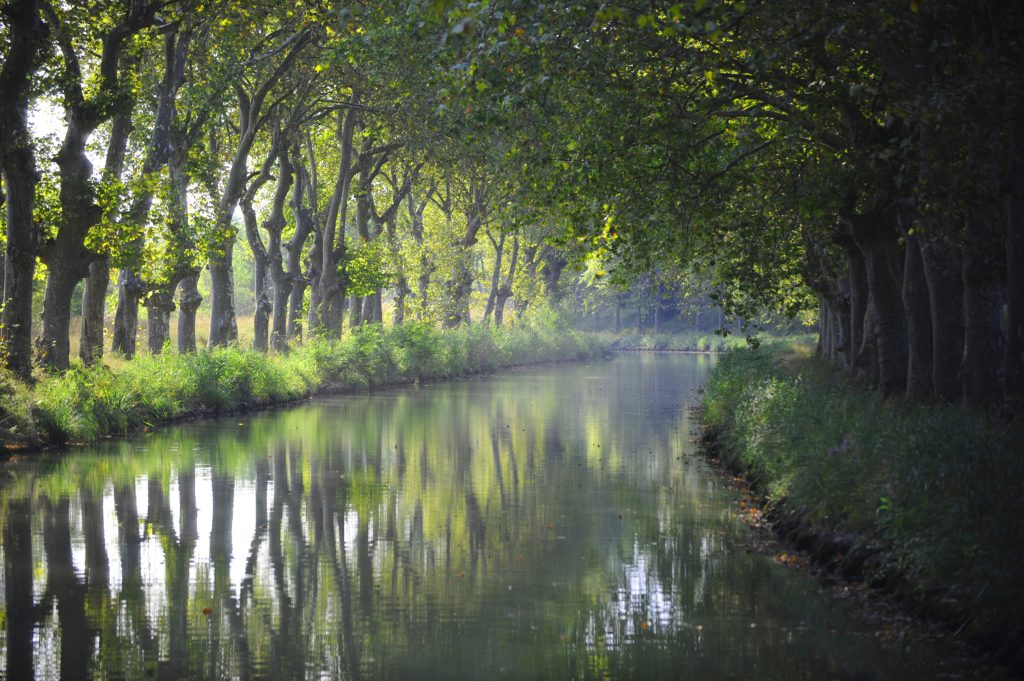 What happened over the next five days at Berges, was that I began living in the present. My mind was soon empty of all thoughts, I wasn't fretting about getting a new job contract, or when would I be able to finally finish editing my book, nor whether I would get a publisher. I was simply relaxed. So relaxed that it almost felt weird. My body is used to a constant form of stress and this suddenly stress free situation was unfamiliar. I wanted to feel some physical pain and pleaded to go for a bike ride along the Canal de Midi. It was a lovely ride but very bumpy and soon I regretted my enthusiasm for pain. But picnics in the shade of a tree and sparkling wine never tasted better. I was getting more and more at home in the South of France.
For our last night in Caunes-Minervois we stayed at L'Ancienne Boulangerie, an incredibly tasteful B&B run by lovely Sarah behind the famous Caunes-Minervois Abbey. 
I almost didn't want to leave that lovely village, with its bar by the fountain and night walk to our gites with only the moon as light source. But we were off to Perpignan, even more South, by the Spanish border. Perpignan has an Old Town of intricate cobbled streets, a fusion of French and Catalan cultures which is also reflected in the food offering and it's hot as hot can be. I instantly felt at home there. I suppose staying at Chateau La Tour Apollinaire – an old colonial-style building situated in an oasis of clam in the middle of the city –  also helped.
But my biggest revelations happened on our last day in France. We drove down even more South (we were practically almost in Spain) to the most enchanting coastal town I've ever seen: Coullioure. It was so beautiful I instantly felt tears in my eyes. The Pyrenees on one side and the Mediterranean sea on the other. No wonder the French keep it to themselves.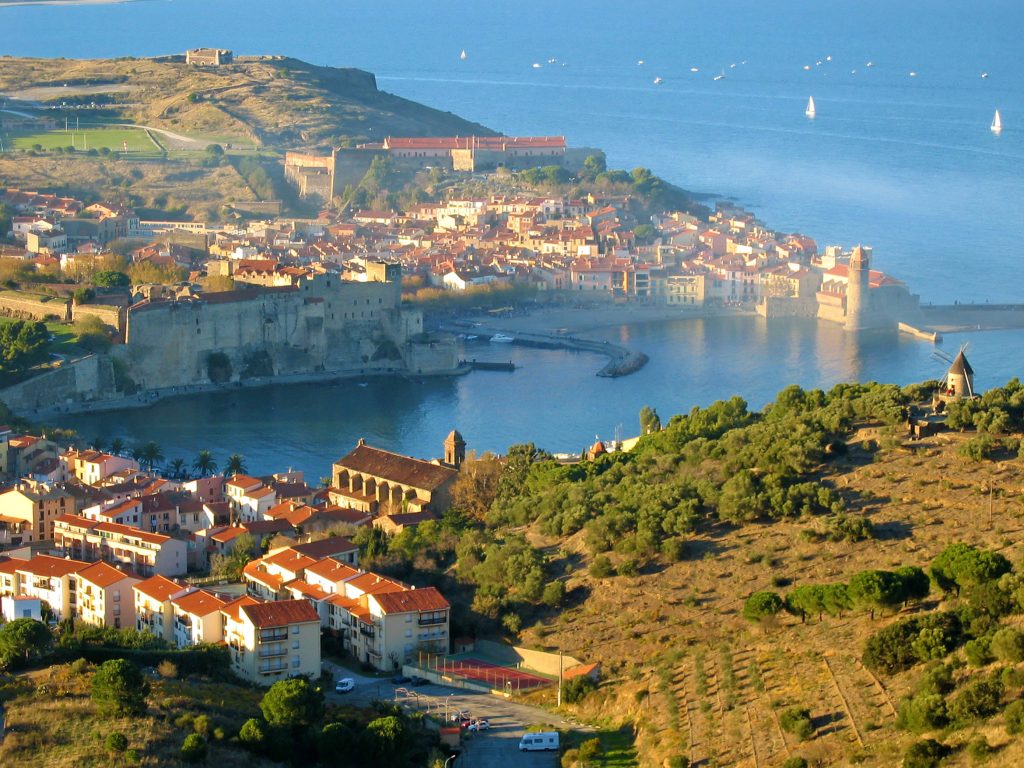 I could probably live here, I said. He said let's go and check out Ceret, as well. It's only half an hour drive from here.
And when we got to Ceret, I was instantly hooked. A mountain village of splendid narrow streets, full of restaurants, museums and art galleries, it's a city that attracted the likes of Picasso, Matisse and Chagall. Yeah, I could probably see myself here, I thought. I could even run a book club or writing classes or something. Or Love Project retreats.
That's when I knew that I can totally live in France. That's when I knew that I was definitely going to go French!