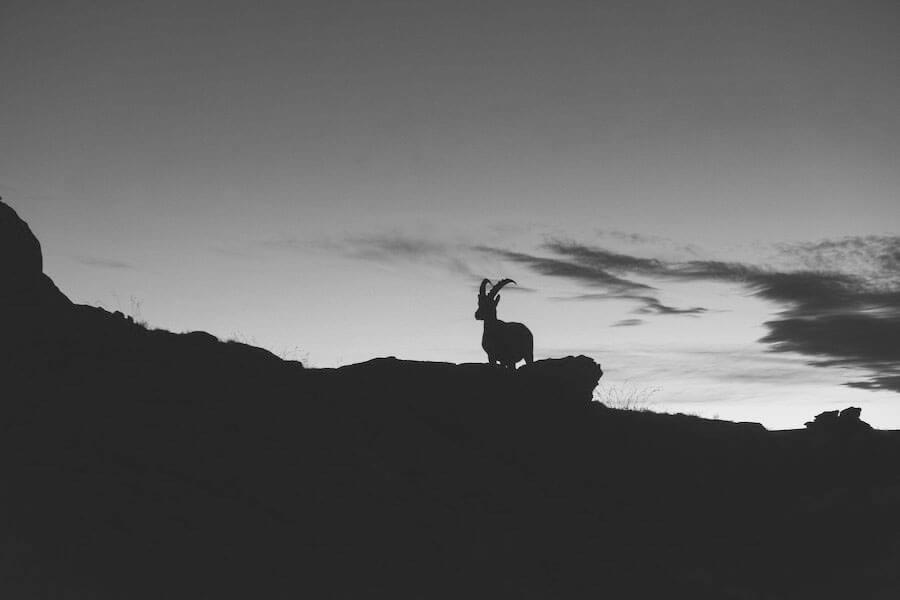 The legend goes that Abraham, the father of the three Abrahamic religions, married Sarah who was barren. By God's grace, says the Old Testament, Sarah gave Abraham a son, Isaac, when Abraham was one hundred years old. The same God later asked Abraham to show his faith by sacrificing Isaac. But the story goes that, when Abraham had Isaac tied up on the sacrificial pyre and had lifted his knife to strike, an angel of God interrupted him. Behind the angel, Abraham saw a ram caught in a thicket by his horns. The 'lamb' sent by God to be sacrificed instead.
When I was twelve years old, my mother suffered a psychotic event during which she heard voices telling her to show God her love by sacrificing something precious, like Abraham. Little did I know, as we stood hand in hand by the railway crossing, that my mother was fighting the voices, resisting the urge to throw me under the moving train.
Earlier this year, I wrote about that experience and submitted my piece to the Fish Publishing Short Memoir Competition. The short memoir was shortlisted at the competition and published a few months later in the July edition of The Write Launch. Read the full essay HERE.
This is a huge milestone in my writing life. My first published piece of writing is an ode to my mother, the strongest weak person I have ever known. My mother was abused and unloved and suffered from a serious mental health condition, but she had (and still has) so much love to give. My mother instrumented and executed the biggest Love Project of all times and it is because of her that I virtually 'stand' in front of you today with something to say.
Today I'm sharing the news of my essay being published. By autumn, it will be a shorter and grittier Love Project (sorry if this wasn't what you hoped it would be, but it's been asking me to be changed for years and I've finally listened). 
I know you may have started following me for different reasons. When I started promoting The Love Project, I had a more light-hearted promise of sharing my methods to finding a life partner. Now that The Love Project and everything else that I write will always contain that part of me that has known deep darkness and suffering but has emerged victorious and joyful into the light, just like my mother did those many years ago, I will be honoured if this is a journey you'd like to come along with me on, but I will not feel offended if you don't.
Stay tuned for imminent news and updates about The Love Project. Keep your Kindles charged, the countdown is on 😉